St. John's International School
At the heart of education in Brussels

St John's International School is the only school in the Brussels area which offers an International Baccalaureate (IB) programme for ages 3-18 years. 50 years of experience, students from 60 countries and a 90% pass rate make it a natural choice for many expat parents.
IB world school
St John's is the only school in Belgium offering International Baccalaureate (IB) programmes at all stages of the curriculum, offering programmes in both English and French. The IB is an internationally recognised qualification that allows entry to universities all over the world. It is also one of the few English-speaking boarding schools in Belgium.
"We are a very inclusive school, open to children of all nationalities, faiths and cultures."
Ray Holliday-Bersegeay OBE, St. John's Headmaster
Consistent results
Despite not being academically selective, the school is proud of helping its students achieve consistently high IB scores. In 2017, its Grade 12 students received an average score of 34.8 for their IB diploma; the global average is 30.
"I am confident that St. John's is among the top educational institutions for in the world for the leaders of tomorrow."
St. John's alumnus
Extra-curricular activities
As well as high-quality academic education, St. John's prides itself on the extra-curricular activities that are available for students, including 9 competitive sports across middle and high school. The school also has the largest professionally-run performing arts facility of any international school in Belgium.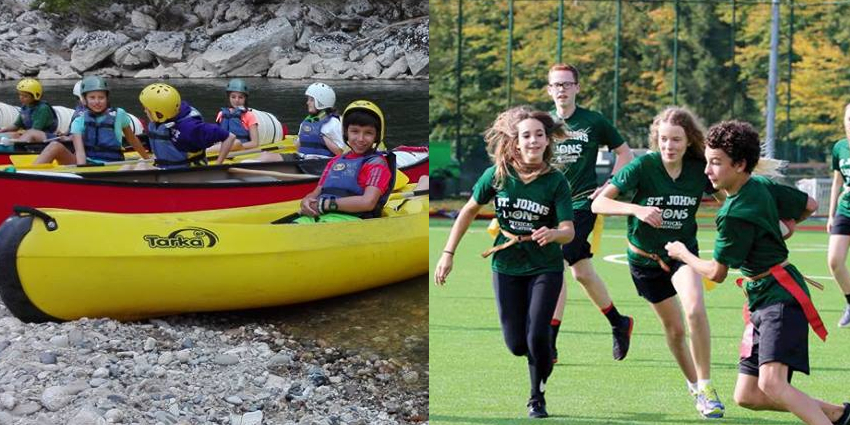 "Very few schools in the world offer what St. John's does in terms of extra-curricular activities."
St. John's alumnus
A caring community
St. John's is dedicated to providing care and individual support for each student. For 'boarders' life at the school is aimed to encourage students' independence and interpersonal skills within a nurturing, 'family' environment.
"My time at St. John's was some of the happiest of my life. I will always treasure the memories."
St. John's alumnus