St. John's International School
Excellence in education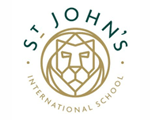 Widely recognized as one of the leading international schools in Europe, St. John's is the natural choice for expat families in Brussels. The school is known for exceptional educational standards.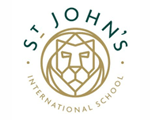 St. John's encourages students to develop their passions through a well-rounded education in academics, arts and sports. By growing and learning in an engaging environment, your child will be prepared to embrace the future with enthusiasm and success.
Academically ambitious
The high standards of academic achievement offer your child the best possible start in life to thrive in a fast-changing world.
IB World School
Rest assured that your child will be prepared for global citizenship with an international curriculum. St. John's offers the complete IB program for ages 3-18 as well as a dual French-English program.
Superb extra-curricular activities
With the most complete offer of arts and sports your child can learn how to be creative, adopt healthy habits and develop as a critical thinker.
The school for expat families
St. John's is located in the welcoming town of Waterloo, an expat-friendly residential area near Brussels. It is very well-connected to the city both by car and by public transport. The school also offers a convenient school bus service for all its students.
Catering to the needs of expat families, the school offers flexible boarding options. If you need to travel, your child can stay at the Shannon boarding house, where students receive the care and support of dedicated teaching staff.
Find out more